In the context of preparations for the local level elections the Election Commission of Nepal (ECN), supported by the EC-UNDP Electoral Support Project (ESP), organized from 29 to 30 March 2017 an orientation on gender and social inclusion in local elections in Kavrepalanchowk district in Dhulikhel.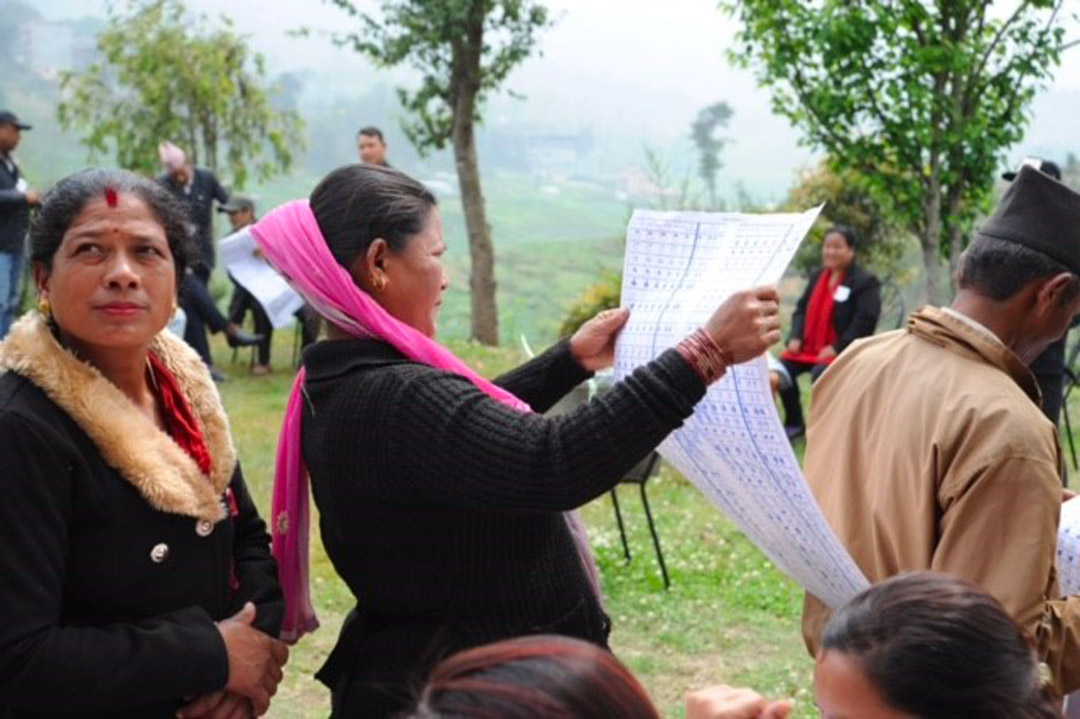 This exercise targeted women, vulnerable groups, people with disability, senior citizens and other electoral stakeholders including political parties and was attended by a total of 56 participants.
The objective was to raise awareness of different aspects of the electoral process.
It also served to finalize a manual on women's participation as candidates which ESP intends to use for similar orientations and to make available to other stakeholders.
Participants were informed about constitutional provisions on local elections, electoral laws, structure of local bodies and its functions, candidacy nomination and the voting process.
A mock polling exercise was also conducted with 51 representatives of political parties who had registered to take part in the local elections in the district.
---
The Electoral Support Project- Phase II (ESP) is a technical assistance initiative which focuses on a long-term institutional and professional capacity development of the Election Commission (ECN) for conducting credible, inclusive and transparent elections at a national. The objectives of the project are 1) to strengthen the capacity of the ECN to function as an independent and credible institution, 2) to allow the conduct of the election cycle in an effective, sustainable, and credible manner, and 3) to increase democratic participation, particularly for under-represented and disadvantaged segments of the Nepali society. ESP is currently funded by EU and Norway.