Electoral Support Project (ESP) Phase II​
Institutional Strengthening and Professional Development Support for the Electoral Commission in Nepal.
The Electoral Support Project (ESP) is a technical assistance initiative focused on long-term institutional capacity development of the Election Commission of Nepal (ECN) for conducting credible, inclusive and transparent elections.
The project is aligned with the Strategic Plan of the ECN (2015- 2019) and contributes to Sustainable Development Goals 16 (Peace, Justice and Strong Institutions), 5 (Gender Equality) and 10 (Reduced Inequalities)

Emerging stronger from the pandemic.
The Electoral Support Project (ESP) has been identifying new ways to engage with the Election Commission, Nepal (ECN) during this pandemic, and leveraging those opportunities. This has meant that the project has worked closely with the Commission to facilitate working through digital medium, such as conducting virtual meetings and increasing online collaboration.

In many ways, this is improving ECN's internal communications – virtual meetings are offering the Commission unprecedented ways to engage with all 77 field offices through a common platform, and at the same time.
Respecting the need of the hour, the project's plan for the remaining months was adjusted to take into account that work requiring face-to-face interaction cannot be carried out. This has given the project more time to focus on analytical and conceptual work, strategic and technical advice, as well as technical support to the Commission.
Additionally, the ESP team has also been supporting the lager UNDP team in Nepal in the fight against the COVID-19 to prepare, respond, recover and emerge stronger from this pandemic.
Strengthened capacity of 16183 people on electoral issues
Capacitated 2050 people with disabilities on electoral education.
January
National Assembly Election
Ek Vote, Election Commission, Nepal, 2020
EU Ambassador in Nepal Veronica Cody inauguration speech on World Press Freedom Day 2019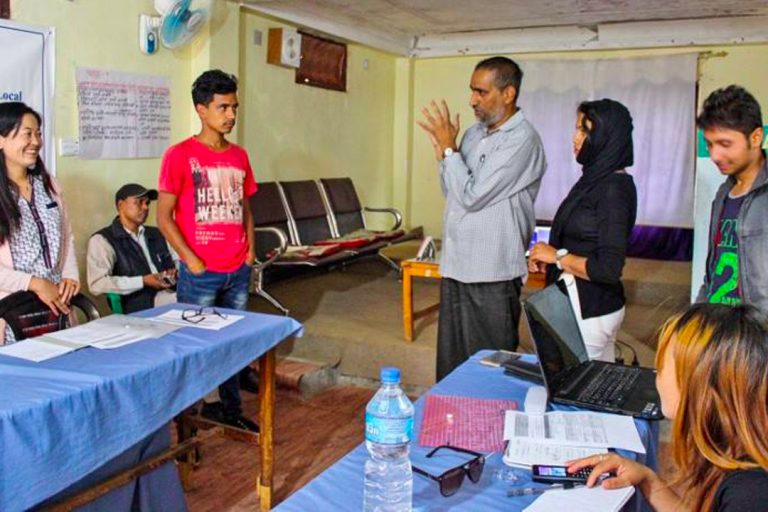 Promoting peaceful election Pachthar District 22 April 2017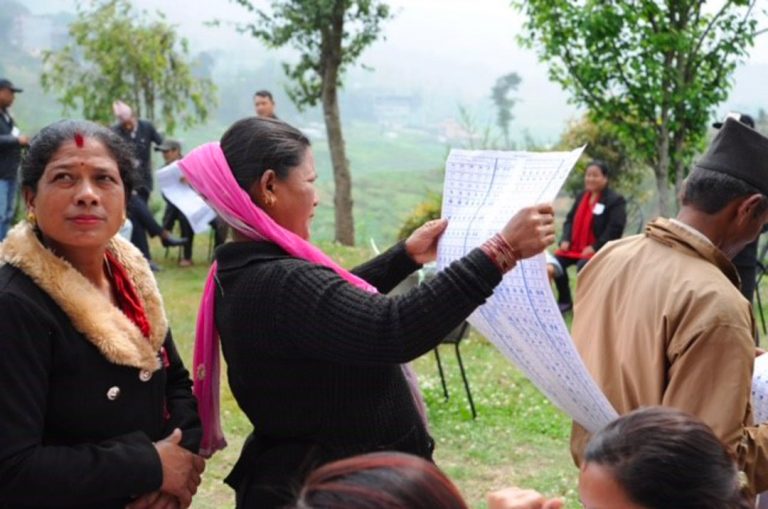 Orientation on gender exercise
Credible, inclusive and transparent elections of local units, provincial and federal parliaments held.
Increased participation of women and vulnerable groups in the upcoming elections as voters and candidates.
Election Commission capable of organizing future elections with minimal foreign assistance.