The COVID-19 pandemic has redefined many aspects of our life, including the world of work. In a big stride to adapt to these times, the Election Commission, Nepal (ECN) successfully launched a mobile application, Nirwachan Sikshya (Electoral Education), to enlarge its endeavours on disseminating electoral education on 4 December 2020.
The mobile application was developed by ECN in 2019. It provides an interactive platform for secondary school students, teachers, and anyone interested on the issue to test their knowledge on their social studies curriculum. It contains videos, texts, quizzes, and is very user-friendly. Nirwachan Sikshya is based on the curriculum on elections and democracy that ECN developed for secondary school social studies teachers. It includes chapters on topics such as democracy; electoral system; electoral cycle and process; electoral stakeholders.
Speaking at the soft launch of the application in April, the Chief Election Commissioner (CEC) Honourable Dinesh Kumar Thapaliya stated, "The application seeks to extend ECN's civic and electoral education endeavours to attract voters. It presents electoral content in a very simple manner so that anybody can interact with it and learn from it." The application will also certify users who score 70% or higher with an electronically generated certificate signed by the CEC. The Secretary of the Commission, Ms. Dev Kumari Guragain elaborated, "We want to ensure that this effort contributes to securing zero invalid votes in future elections."
Following the launch of the application, an orientation programme for the youth on using this mobile application was organized on 4 December 2020. The orientation included over 60 participants and was led by ECN's Under Secretary Surya Prasad Aryal who highlighted how the mobile application is a way in which the Commission is widening its civic and voter education outreach. The session acquainted the youth participants with the new mobile application and how to use it. Moreover, it also provided the Commission with the opportunity to encourage those eligible to register in the voters list.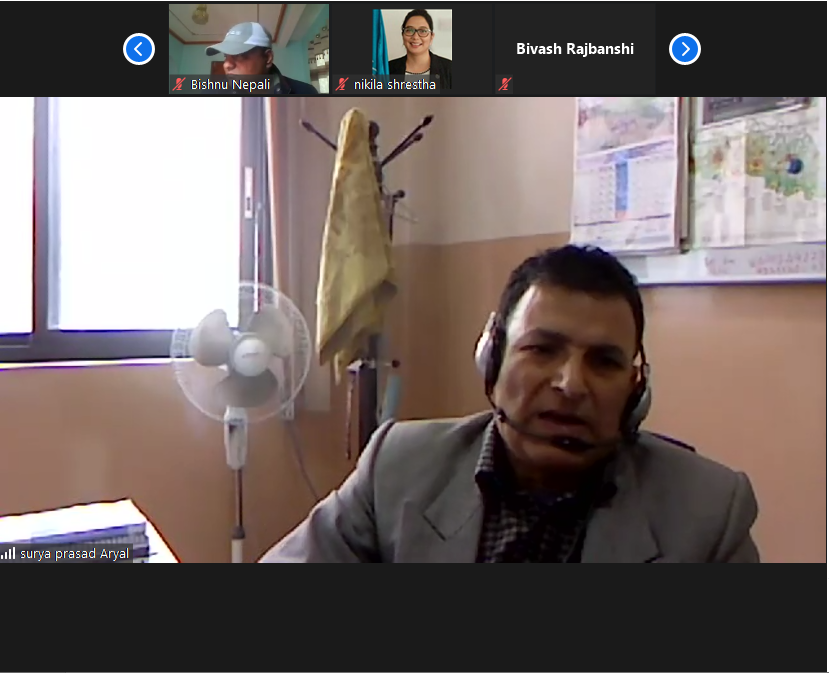 The mobile application is free and available to all Android users and is available here. In addition to this application, ECN has also launched a short film on elections, Ek Vote; a short video of the by-elections of 2019; a set of 17 booklets with content on electoral and civic education, which are all part of its endeavours to expand civic and voter education all the way to the grassroots.
The Electoral Support Project provided technical and financial support to the Commission to develop the mobile application. The mobile application will support ECN towards achieving the vision set out by its Third Strategic Plan, to use more Information and Communication Technology in its daily work. The project also provided technical assistance for the short film, the short video, and the 17 booklets.