The two-day national conference "Towards Planet 50:50: Enabling Women's Leadership and Representation in Local Governance", was held in Kathmandu, Nepal on 20 and21 April, 2017.
It was organized by the United Nations in collaboration with the Election Commission, Nepal and the SAJHA Abhiyan (women's coalition).
The main objective of the conference was to enhance women's access to the political sphere through their meaningful participation in the series of upcoming local, state and federal elections, both as voters and candidates.
The conference was supported by the European Union and Norway (through UNDP Electoral Support Project) as well as Finland.
Stressing that it was not enough to simply ensure women's participation in governance as voters, Rt. Honorable Speaker of Parliament, Onsari Gharti Magar, said that it was also crucial to push for more "leadership" in the pursuit of national development.
In the same vein, Chief Election Commissioner Dr. Ayodhee Prasad Yadav requested all political parties to exert for women's candidacy in all posts as far as possible.
"We need champions of women in politics", added UN Resident Coordinator Valerie Julliand.
See Valerie Julliand's speech at the conference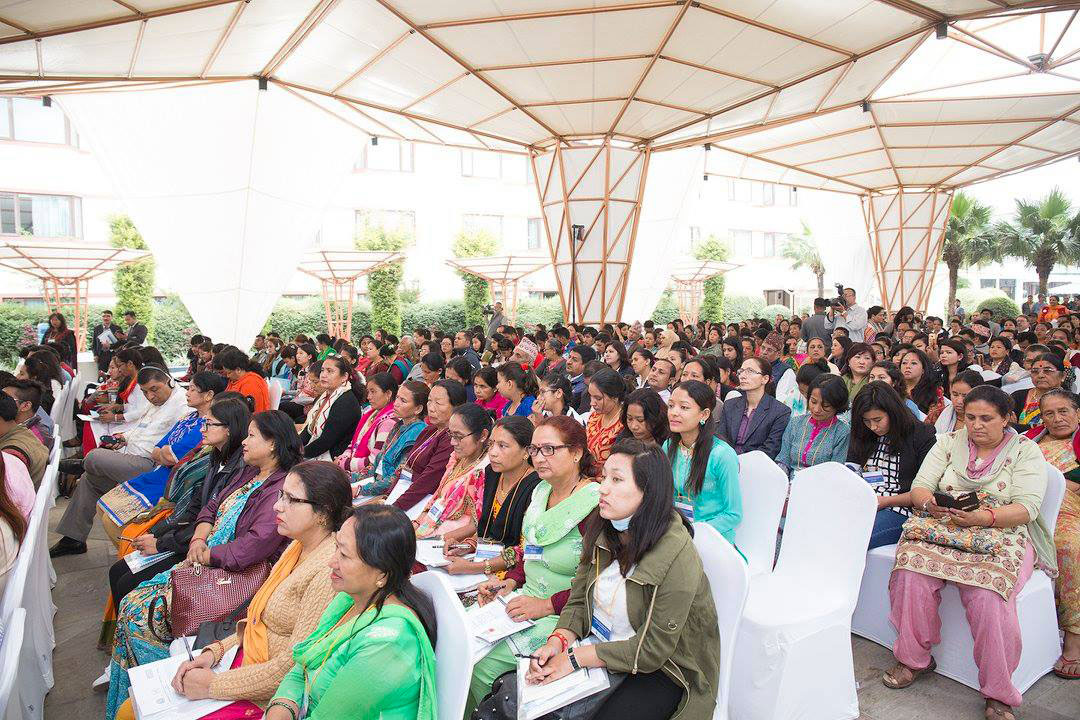 On the first day of the conference, panel discussions focused on issues such as gender-responsive provisions related to women's leadership in the Constitution, the Local Level Election Act (2017), the Election Commission Act (2017), along with presentations on the electoral management system and sharing sessions on the lessons learnt from past elections by the women's movement.
Nepal's Constitution has made it compulsory to ensure 40% representation of women in local government.
Likewise, it also puts forth a provision that encourages women to take up the post of chief and deputy chief at local government.
Similarly, in State Assemblies and Federal Parliament, it guarantees 33% women's representation.
---
The Electoral Support Project- Phase II (ESP) is a technical assistance initiative which focuses on a long-term institutional and professional capacity development of the Election Commission (ECN) for conducting credible, inclusive and transparent elections at a national. The objectives of the project are 1) to strengthen the capacity of the ECN to function as an independent and credible institution, 2) to allow the conduct of the election cycle in an effective, sustainable, and credible manner, and 3) to increase democratic participation, particularly for under-represented and disadvantaged segments of the Nepali society. ESP is currently funded by EU and Norway.