On Wednesday 28 June 2017, polling for phase II of the historic local elections has been successfully completed with a significant turnout despite some threats of disruption in the voting process and monsoon rain.
The second phase of the local elections in Nepal, conducted in 35 districts of three provinces – Province No. 1, 5 and 7 – saw a turnout of over 70 percent, according the Election Commission of Nepal, the constitutional body responsible for organizing elections in the country.
Speaking at a press conference organized by the ECN on Wednesday, the Chief Election Commissioner, Dr. Ayodhi Prasad Yadav, informed that preliminary reports estimated 70.5 per cent of total registered voters participated in the elections, with the highest turnout of 80 per cent in Bajura district and the lowest of 61 per cent in Bhojpur district.
Despite some threats of disruption of the voting process and some attempts to disturb electoral operations, the overall election, contested by 62,408 candidates for 15,038 positions, was by and large peaceful.
ECN accredited 6,733 domestic observers in representation of 48 organizations.
Despite the rain, voters enthusiastically lined up even before the polling centres opened at 7 am. There were 8,364 polling stations fixed at 4,581 polling centres, where 66,900 election staffers were deployed for the management of the voting operations.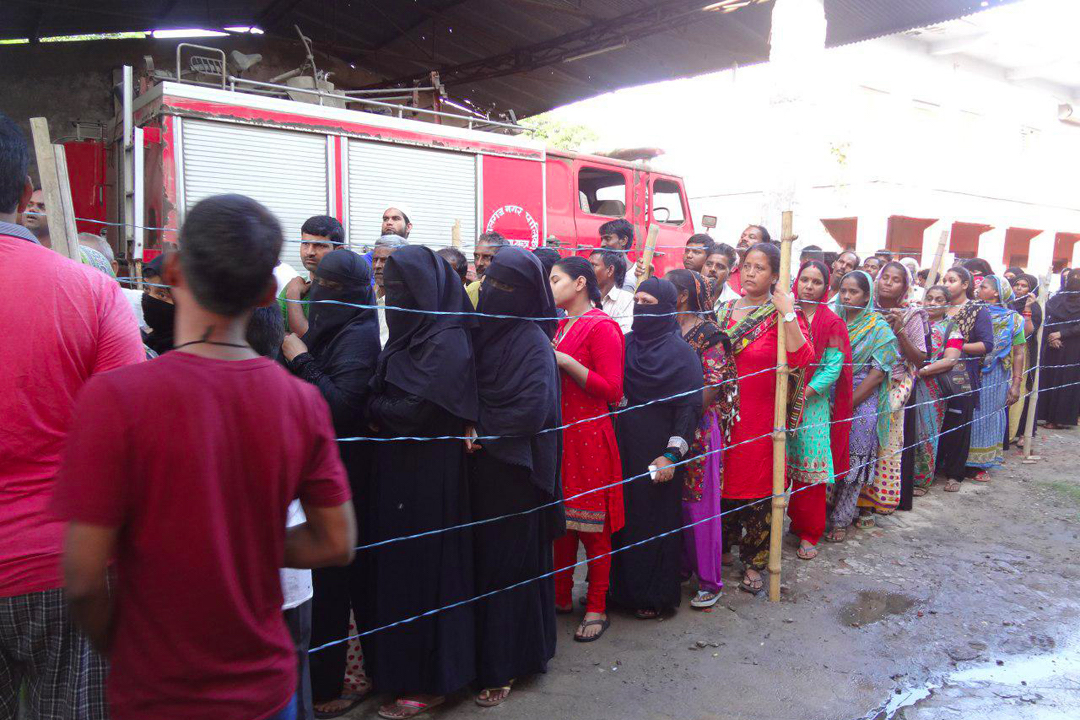 The local elections, considered the first step towards the implementation of newly introduced constitution of Nepal, were divided into three phases. This second phase of the elections was conducted in 334 local units, for which over 6.4 million voters were registered. The third and final phase of the election for Province No. 2 is due on 18 September 2017.
Through ESP, UNDP, in partnership with Denmark, the EU, Norway and UK Aid, provides capacity-building, technical assistance and operational support ECN for the conduct of credible elections in Nepal.
Read this article on UNDP Nepal Facebook page.
Photo Credits: UNDP Nepal
---
The Electoral Support Project- Phase II (ESP) is a technical assistance initiative which focuses on a long-term institutional and professional capacity development of the Election Commission (ECN) for conducting credible, inclusive and transparent elections at a national. The objectives of the project are 1) to strengthen the capacity of the ECN to function as an independent and credible institution, 2) to allow the conduct of the election cycle in an effective, sustainable, and credible manner, and 3) to increase democratic participation, particularly for under-represented and disadvantaged segments of the Nepali society. ESP is currently funded by EU and Norway.