The Election Commission Nepal (ECN) conducted a new biometric voter registration drive from 16 July to 19 August 2017 and collected data from over 1.3 million voters across the country.
"As per preliminary details provided by our local offices, the number of new voters will not exceed 1.2 million," said the ECN Spokesperson Surya Prasad Sharma as quoted in media reports. With the announcement of the local elections on 20 February this year, as per the legal provisions, continuous voter registration was stopped. Just over 14 million voters had been registered at that point.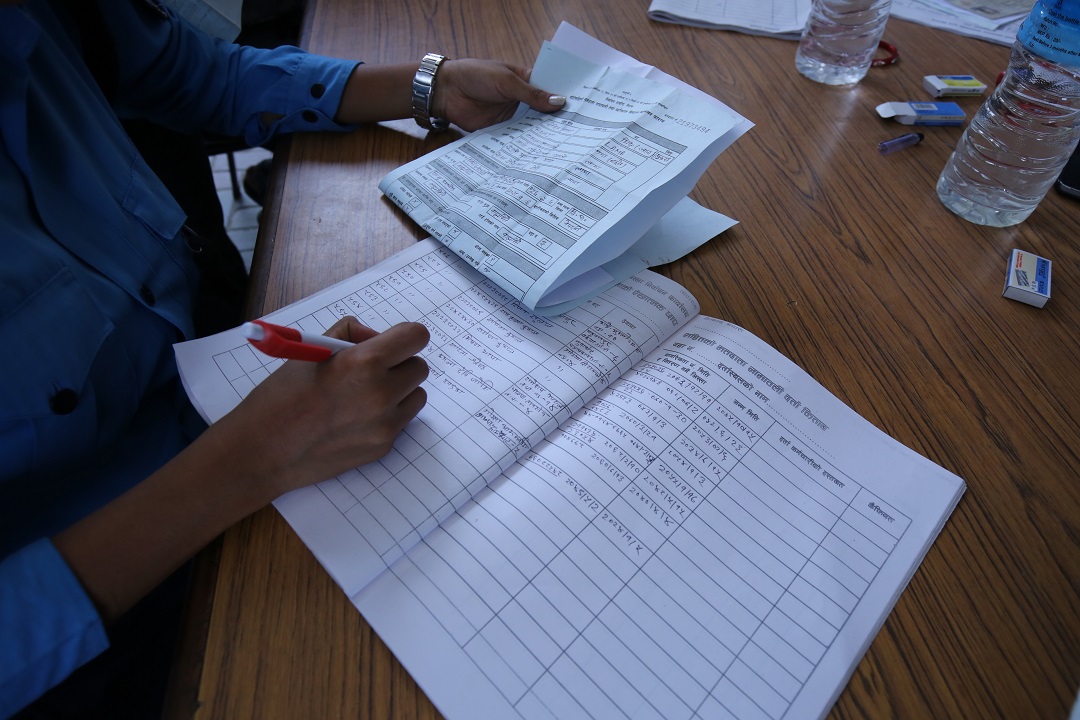 Reacting to the overwhelming turn-out and enthusiasm of voters at the registration centres, Mr. Sharma said, "In the past, people were unwilling to register themselves even when we sent teams for voter registration to remote areas, but this time, the number of people seeking registration is so high that we had to make additional arrangement."
In addition to conducting the continuous voter registration in its 75 district election offices, ECN set up registration facilities for two weeks in the 744 local units that were created in March.
The ECN is now consolidating and verifying the details of the new voters as well as checking for duplicates, after which it will prepare the additional voter identification cards and the voters roll for printing in view of State Assembly and House of Representatives elections, scheduled for 26 November 2017.
The Electoral Support Project is providing technical assistance to these processes and has supported ECN in its voter registration efforts since 2013.
Photo Credits: UNDP Nepal
---
The Electoral Support Project- Phase II (ESP) is a technical assistance initiative which focuses on a long-term institutional and professional capacity development of the Election Commission (ECN) for conducting credible, inclusive and transparent elections at a national. The objectives of the project are 1) to strengthen the capacity of the ECN to function as an independent and credible institution, 2) to allow the conduct of the election cycle in an effective, sustainable, and credible manner, and 3) to increase democratic participation, particularly for under-represented and disadvantaged segments of the Nepali society. ESP is currently funded by EU and Norway.