Sunday 19 November saw the completion of the complex process of candidate nominations for the upcoming election of House of Representatives and the seven State Assemblies.
The elections for the provincial and federal levels of government are to be held together but in two phases, and in each of the eight assemblies, 40 percent of the members are to be elected through proportional representation (PR) and 60 percent through the majoritarian system best known as "first past the post" (FPTP).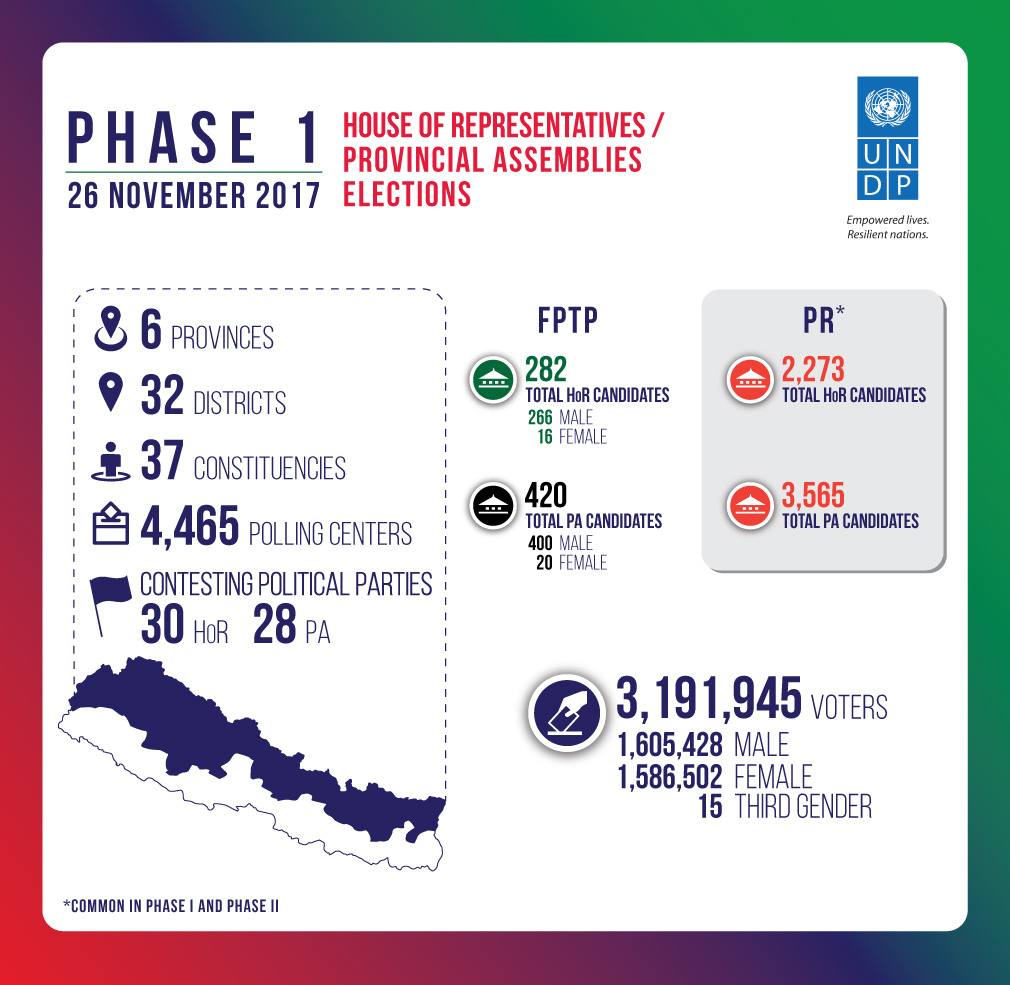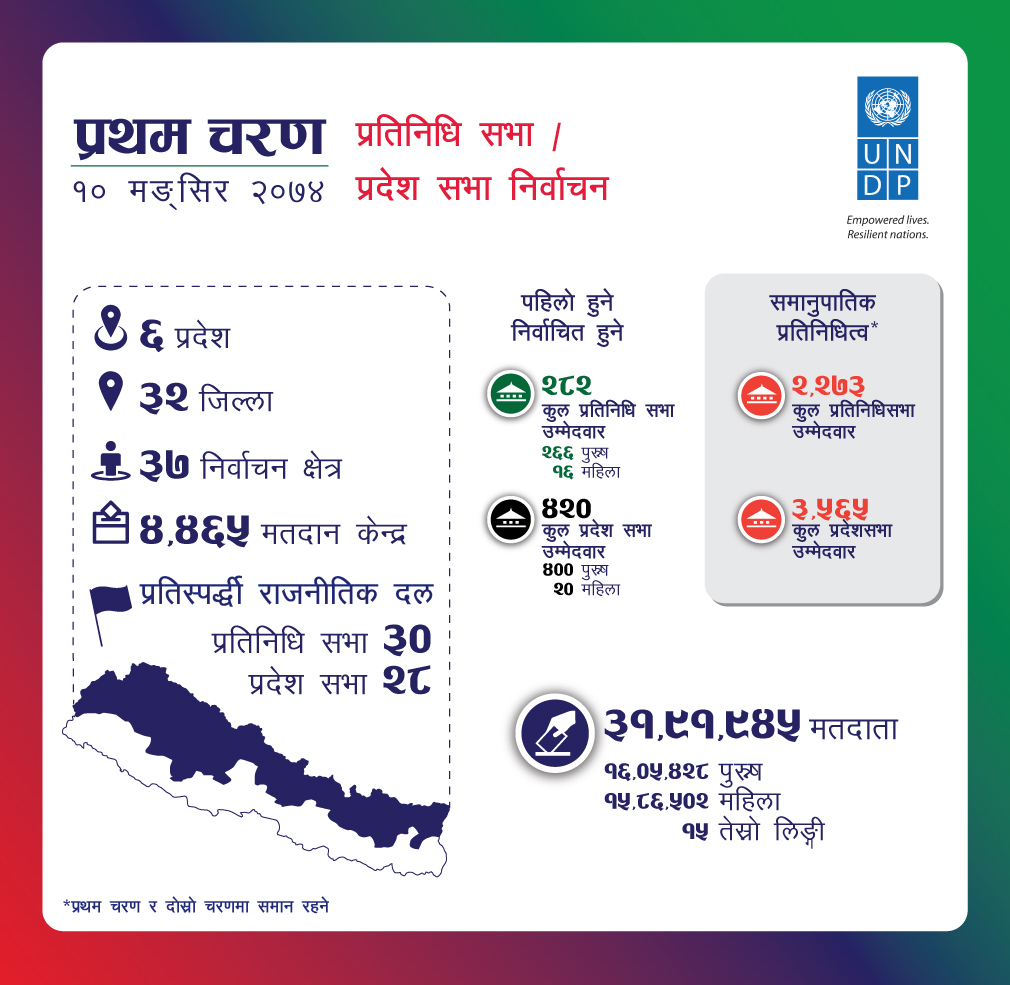 The Election Commission of Nepal (ECN) conducted candidate nomination in three processes, one for FPTP candidates in the first phase, one for FPTP candidates in the second phase and one for all PR candidates.
In addition to this, political parties submitting lists of candidates for PR had to fulfill complex representation requirements covering women and six specific groups, and were to submit candidates from disadvantaged regions as well as candidates from among people with disabilities.
In total, 11,005 candidates were accredited for all 825 seats to be filled in the eight assemblies.
Of these, 5,838 were PR candidates on lists submitted by parties and as per the representation requirements, most of these are women. However, women represent less than 8 percent of the FPTP candidates.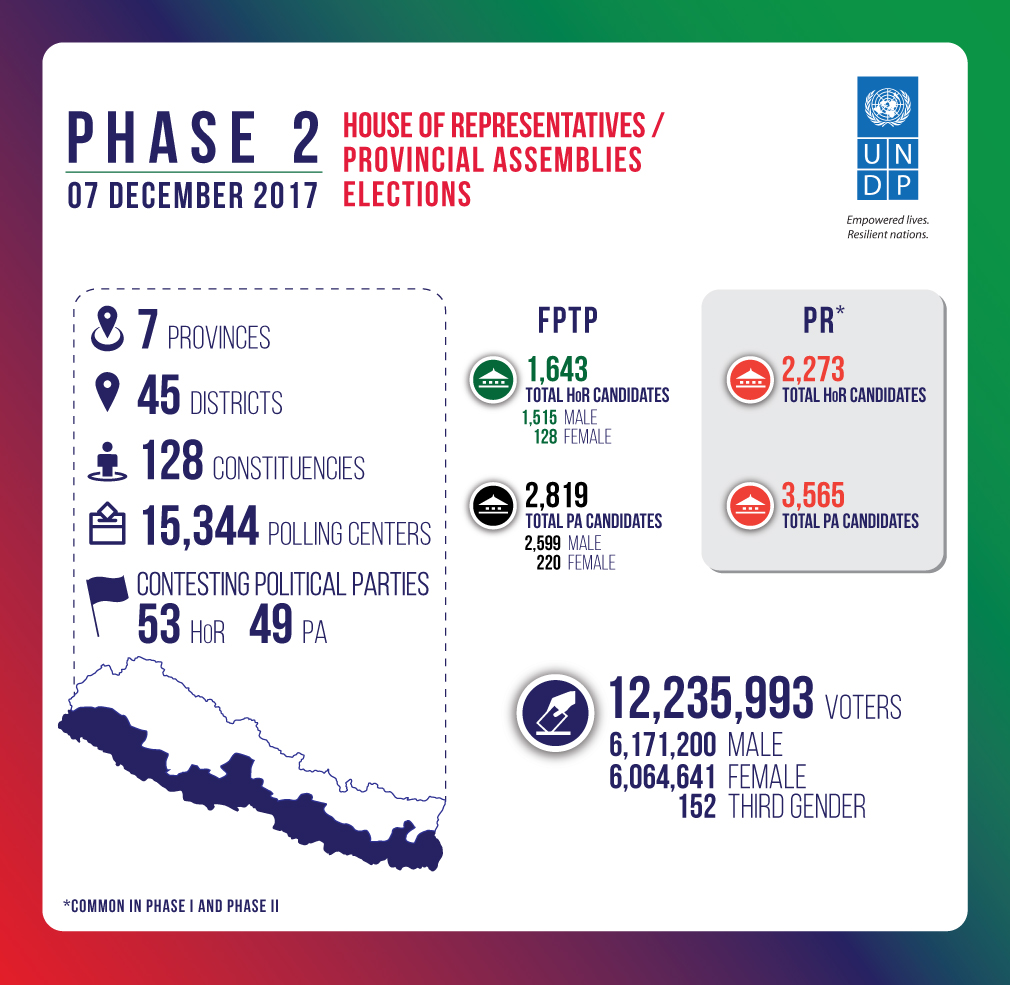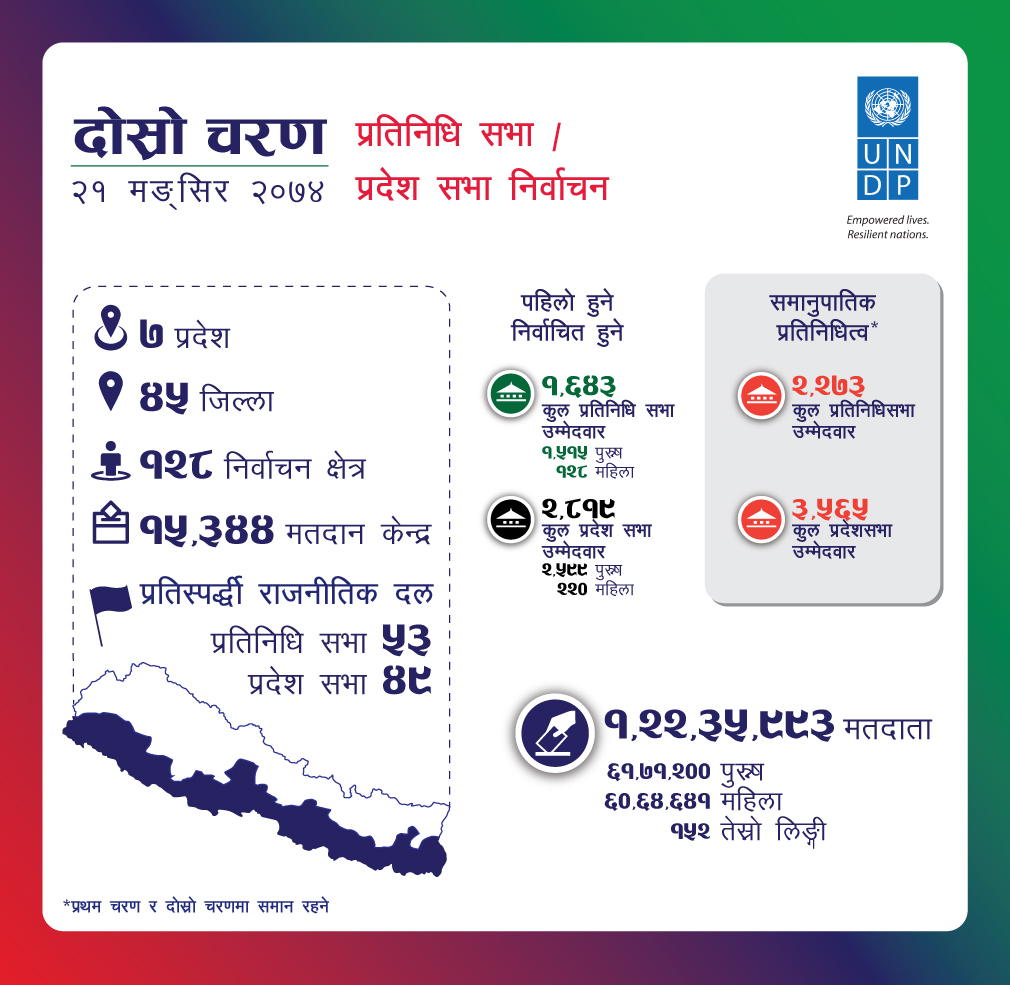 A total of 1,925 candidates are running for the 165 FPTP constituencies for the House of Representatives and 3,239 for the 330 seats in the seven State Assemblies.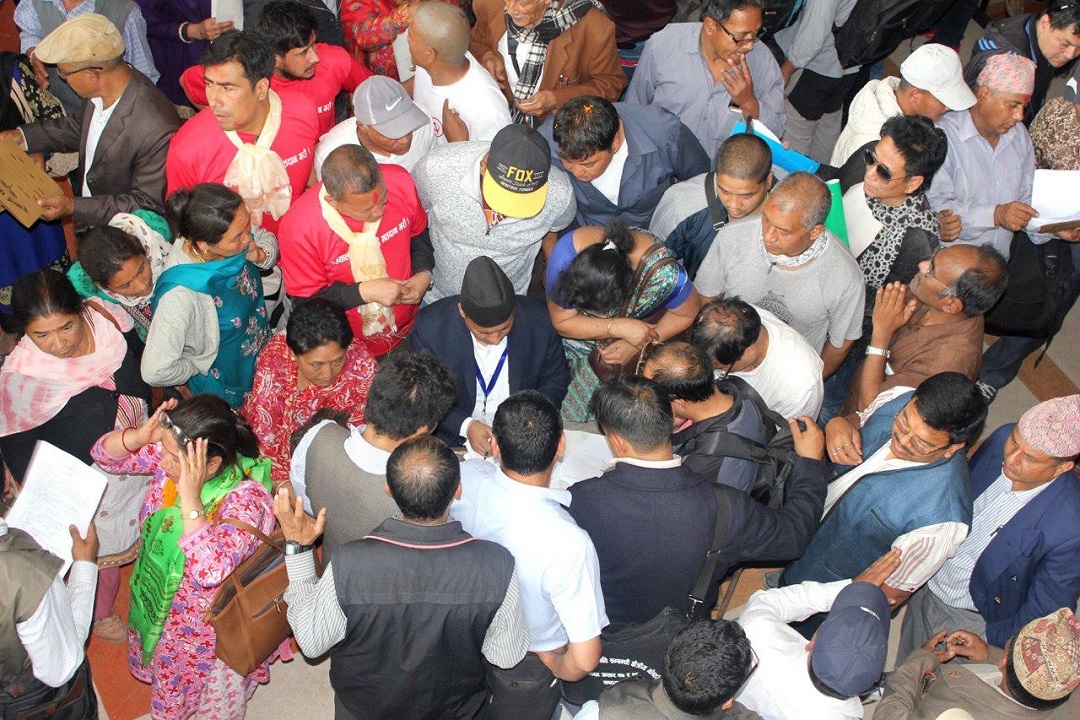 Polling in the 32 districts in mostly hill and mountain areas is scheduled to take place on 26 November and in the remaining 45 districts, which include the plains, on 7 December.
Photo credits: UNDP Nepal/ESP
---
The Electoral Support Project- Phase II (ESP) is a technical assistance initiative which focuses on a long-term institutional and professional capacity development of the Election Commission (ECN) for conducting credible, inclusive and transparent elections. The objectives of the project are 1) to strengthen the capacity of the ECN to function as an independent and credible institution, 2) to allow the conduct of the election cycle in an effective, sustainable, and credible manner, and 3) to increase democratic participation, particularly for under-represented and disadvantaged segments of the Nepali society. ESP is currently funded by EU.